Image by Gerd Altmann from Pixabay
Sexual Predators Near Me – Look Online For Them
The following is an excerpt from the Sedona series Book II, as yet untitled. Sedona and Laurence "El" are rehearsing and she explains the story to the reader as they go over the sequence.
Tommy, her date rapist (Book I), looks on at the end of the section. Ms. P., their ballet teacher looks in on them also.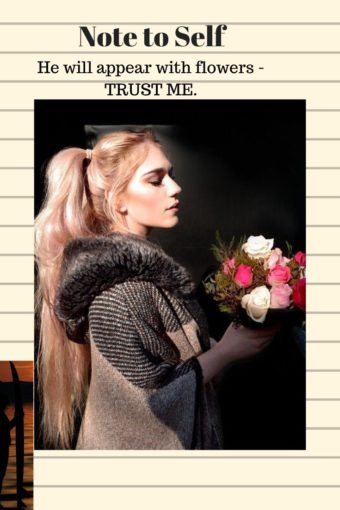 The Ghost Ballet Giselle
Giselle's protective single mother never had the chance to look up "sexual predators near me" on a computer. They lived in a small village in the forest where periodically a hunting party from the local castle would wander through.
The peasants would hustle to provide a meal and drink for these selfish (in this story) and entitled aristocrats.
It is in this setting that Giselle is noticed by the Prince, who returns later disguised as a peasant. He enchants her and asks her to marry him.
Does that make the prince a sexual predator? Yes, I think so. He is betrothed to a lady in the aristocracy, yet he plans to marry Giselle too.
That does not happen. Giselle kills herself when the prince's duplicity is revealed.
She becomes one of the Wilis, ghost maidens in the forest, who have been betrayed by their betrothed.
After Sedona is date raped, she feels like a ghost, in a way, too. She is disoriented and life seems dreamlike.
Giselle Rehearsal (from Sedona Book II)
"It's just me and El today. Janie's class is on a field trip and Nadya has a doctor's appointment. I worry about that girl. Still thin as a rake and extra quiet as a mouse this year.
I really like these new pointe shoes. They are very different from the traditional canvas and glue shoes, and they've lasted three
rehearsals so far. I put on the gel pads over my toes and lace the satin
ribbons to a tight knot.
"Oh Sedona!" Ms. P. sails into the room pushing a dress rack with long tutu skirts.
Our new practice tutus!
"I'm glad to see you're ready to
rehearse even though the others can't come today. You don't have to do the overhead lifts without someone to mark you, okay?"
"Yes Ms. P. " I stand up and start doing slow rises and plies. I'm pretty warm from the class after lunch, but gotta get the heart rate up.
I jog on the spot.
Ms. P. hangs the tutus in a closet behind the piano. She sails out again, a small smile, yet forced looking, on her face.
My phone clinks and I see a tweet with a picture, and bend down to look. Tommy is on the mat in the karate studio, Lawrence looming over him, his heel poised in Tommy's armpit.
The view is from above where El's fans always watch.
Snicker, double snicker.
I know El will be here in a couple of minutes, plenty warmed from the martial arts class. I head over to the tutu closet and look for the one with my name sewn inside.
It's perfect, the tulle cut just below my
knees, like the Giselle ballet costume.
I hook up the fastenings in the back, and it sits nice and snug over my waist.
Steve walks in. We exchange "hey's".
Steve sets up with a large leather bound Russian score of Giselle. His treasure – a gift from an elderly mentor of his when he played for his first performance a few years ago.
Up until then, he had been her page-turner, when she played for the concerts.
My heart warms at the memory of Babs, who used to smile sympathetically at us behind Ms. P's back, as she shredded one of us
while we were having a bad day.
Did she never stop to think we might
have cramps?*
El is in the forlorn position of Albrecht, on one knee, head in one hand. I look at Steve and he nods, and begins.
This is a four minute sequence where Albrecht has found her grave, deep in the spooky Wili-occupied woods somewhere in the Black Forest. He kneels in grief
and remorse.
Giselle flits in ghost-like and does a few moves around him. Sad, slow, bending toward him, bending away.
He starts, and sees her moving near him.
Is she really there?
He reaches for her but she slips by. Then she turns and comes back to him and he lifts her high overhead, a momentary grasp.
No problem, that lift with El. So there Ms. P.
This elegant back and forth weaving repeats for a couple of minutes.
Finally Giselle runs away leaving Albrecht puzzled, looking around for her with anguished high leaps.
And Giselle is back! Grasping a twig of herbs in each hand, the ones that represent commitment and devotion, or in some lore, the magic that enables the Wilis to leave their graves between dusk and dawn.
With light leaps she tosses a twig back toward him, and then the other.
Suddenly she is gone again. He picks them up, wondering how this all works. The next moment he turns back to her grave where she hovers in front of it, with an armful of blooms.
She gestures for him to come to her. He runs over and kneels, still remorseful and wanting
forgiveness.
She – I, drop one flower down to him, then another, then the whole bouquet falls as I fade in and out of physicality. Then I slowly flit away.
*
"I think you guys have nailed it for today" Steve announces as he shuts his score book. "And I've got to get downtown so you can carry on without me if you want to act out that crazy perfectionism stuff".
Yet he grins, as he puts his precious book into a leather backpack. He knows how it goes with ballet dancers.
"And that was good acing the Tominator" he grins back at El as he disappears through the doorway, leaving it open. 
I pull off the tutu and drape it over the barre. A few El fans lean in to take a picture of him toweling off.
Bent over, I swivel around toward them to unlace my pointe shoes. I know they'd love a shot of my behind to post online.
No way.
El ignores them and they finally lose interest and leave.
I put my right leg up onto the barre and start massaging an overused muscle. El moves in close.
"Hey, you hurt?"
"No, just a muscle spasm. You're really good at keeping me on balance though El. No complaints!"
"Here, let me, just relax." He moves my hand and starts going deep into the middle of my thigh with his thumb.
W Tee Eff! Is this good? I dunno! A bit too close?
I remember that incredible kiss of last June the night he was flying off to NYC, presumably not to return for at least a year.
And is he reading my mind as he leans in closer?
My mind strobes. Shall I pull back/lean in/push him away/grab him?
I'm frozen.
Then over El's shoulder, I see Tommy in the doorway,. He smirks at me, Mr. Slimy Smarmy.
I grab El and pull him in to a long kiss.
When we're done, Tommy is gone."
Romantic Ballet
Many ballets are romantic and yet they are rife with tragedy. They have magical elements, as in the use of Myrtle in Giselle.
In this Book II of Sedona, the character Giselle is similar to Sedona's, in the particular circumstance of being conned and abused.
It leads Giselle to death.
But it leads Sedona to a grand adventure, one she could have never imagined.
Have you seen any ballets? Did you understand and like the story?
Have you ever been stalked or threatened in any way?  When I was young, this happened periodically to me and my friends. No one even knew to complain. 
It was always to be "but what did you do to get that attention?"
Related material: