Image by Gerd Altmann from Pixabay
In the second book of the Sedona series, the ballet students are challenged with selecting excerpts of the ballet Giselle, to study for their end of term performance. The following is a section about their research of the Giselle ballet story summary.
The Story Of Giselle – Origins
There is reference to Steve, a former dance student who became an accompanist for the ballet classes. Tag is Sedona's bro-cousin, and the rest of the speaking characters are dance students.
Sedona narrates much of the books, and her thinking is in italics.
"Preparing For Giselle
Well this looks good. But Tag's tacos with sour cream smell awesome! I'm glad Rosie understands the need for steak, salad and veggies now that I've been roped into a concert I wasn't expecting. Because The Dad and a couple of board members pitched in for a longer concert, tutus and three shows to boot.
Yep that email from Ms. P. to me, Lawrence, Corey, Janie and Wink and Tanya was a surprise. Not as far as the other guys go, but me? Giselle? The uber ethereal ghost girl? Should be Nadya.
"Hello you all, I have a wonderful surprise. For this year end of semester, we have three performances! Funding has been provided for three shows, Friday evening, Saturday matinee and Saturday evening. Sometimes stars align for us! 
Sedona/Lawrence, Janie/Corey with Wink/Tanya as understudies will learn Giselle Act II duets! Yes guys you can do this, even though I will only be able to rehearse you myself during the last two weeks before the shows. You can learn it from video.
I'm telling you now in case your family is making plans for holidays.
Please guys, get together and view all the versions. Of course, you will not have a corps de ballet or Queen of Wilis to interact with. You'll see some performed this way for competition or small concert, like you will do.
You guys decide how you will adapt the choreography for this, it's easy. 
All three boys, please spot for each other when learning the overhead lifts. Even Steve can spot if sometimes you all three cannot be at rehearsal. 
Yes, board and donors have approved Steve to play for rehearsals and concert too! 
In a month we will bring in costumes for fittings. Please girls, make sure you have enough pointe shoes for rehearsals aside from your classes.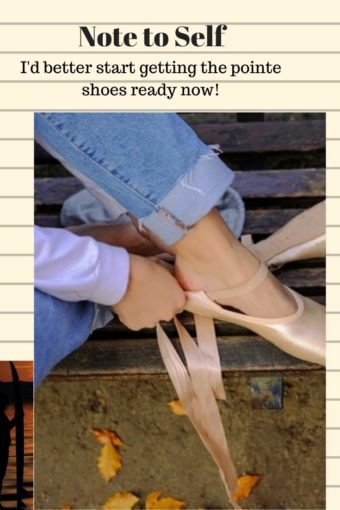 Photo by Griet Dewijngaert from Pexels
You all will get extra credit for researching, choosing and producing a version that suits the concert, okay? I had some arguments with the board but won!"
I'll bet you won Ms. P.! Not just for us, but for you. Except for Janie, no real earth-shattering talent has come into the school this year. Nadya, Corey, Wink and Lawrence will be gone at the end of the year.  You need to attract fresh blood when you hold the auditions for next year in January. Well, I get it. But seriously, I'm not Giselle! Not that wispy ghost girl! 
*
Tag heard someone coming through the kitchen. Some convo with Rosario, and the smells were floating in! 
Lawrence entered Sedona's large living room and Tag waved him over from the alcove where they watched movies. A huge screen on the wall faced down onto three tiers of leather recliners with cup holders. A wet bar now converted to juicing was tucked in the corner, the mini fridge full of Naked Juices and bottled water. An air popcorn machine was placed on the counter.
"Dude! Ready to view, dissect, analyze the historical details of the phrase "gives me the Wilis"?"
Lawrence grinned. "Ghosts of betrayed maidens jilted before their wedding days? With the evil Queen willing them to kill any sleazy groom who betrayed his bride to be? Ah the darkness of the Black Forest legends! Don't go into the woods at night my pretties!"
 Tag had done his research. Yes, poor peasant girl Giselle was betrayed so. The young man who courted her was really a noble, Prince Albrecht. He'd been attracted to Giselle so he disguised himself as a peasant boy. The young and naïve Giselle believed in his attention, and his profession of love.
One time, when this deceiver was visiting Giselle, a hunting party of nobles showed up in Giselle's village. Among it, was the deceiver's betrothed, who saw him flirting with Giselle. Lots of drama ensued, ending with Giselle committing suicide.
The deceiver showed up sometime later, after dark, at her grave, to express remorse. Alas, Giselle was now a Wili, a betrayed maiden, and her fellow Wilis showed up for revenge. He was going to be forced to dance to death to pay for his betrayal. 
But Giselle saved him. She endeavored to somehow interrupt the Wilis pressure on him, until dawn. When the day broke, the Wilis' power dissipated, and they disappeared into the forest.
In the current versions Tag had watched, Giselle went into her grave and the noble deceiver was left alone to regret his betrayal.  
But in the original version, Giselle didn't return to her grave when dawn broke: instead, Albrecht, the deceiver, carried her to a grassy bank and the flowers grew around her till she disappeared from sight.
"Hey! " Lawrence called out to Corey and Janie entering the room, popping Tag out of his reverie. 
The song Norwegian Wood faded into the distance as Janie's grandpa pulled away in his yellow convertible.
*
Gawd this Albrecht dude reminds me of Tommy! Flirting with Giselle on repeated occasions when he's got a noblewoman fiancée! Well, not quite equivalent to college girl Legs, but modern version of. I'd love to see Tommy out in the woods with these Wilis!
"Ya know I really like the Kain/Augustyn version," Corey said. "Giselle is a ghost, right? And in the pas de deux he is almost embracing her, yet their arms never touch. It's like he's hovering over her, but she's not touchable."
Next they watched the Robert Bolle/Svetlana Zakarova version. Similar, yet every couple of exceptional dancers gave this ballet a different quality. Zakarova was tall and willowy and at the end of the duet where Giselle is pleading for her lover's life, Sedona and Tanya burst into applause. "That's Janie!" they gushed almost simultaneously.
"What!" Janie gasped, then started weeping. "She's white as the driven snow and I'm brown! I can never look like that."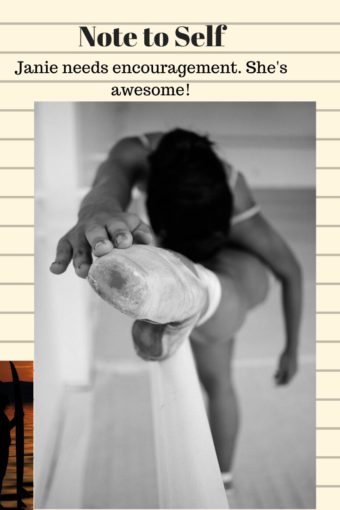 Photo by Beto Franklin from Pexels
Corey put his arms around her, followed by the others in a group hug. The huddle collapsed onto the soft carpet and all started laughing. Except for Janie.
"Seriously" Corey said. "It's just skin Janie. You not only have the technical chops, but Giselles and Swan Queens aren't just white anymore. The world is ready for you. And you're ready too!"
*
"You know what I really liked about the Barishnikov/Allisandra Ferri version?"

I need clues from these ballerinas to produce that ethereal quality, since I'm so not. I wait as they all munch on Rosario's chicken breast strips with salad and steamed veggies. 
"She never looked up for the whole scene. She looked like she was very far away, yet completely engaged with the drama."
"And he just flew out of nowhere" Lawrence says. "I mean, the stage was empty then he was just there in the middle of it, six feet up."
"Yeah but he is short" Wink adds. "Those ballets were choreographed for guys with his body type. Hers too. It's less of a struggle to be musical and fit in all those turns and jumps."
"Oh, waa waa" Cory chimes in, looking up and down Wink's willowy frame. "Like you're never going to get that role!"
Laughter, then quiet munching with murmurs of appreciation.
"You know" Tanya says suddenly "That 1956 version with Ulanova/Fedeyechev stands out in a whole different way. They didn't have technique like we do now. But when Giselle came on in the last scene to beg the Queen of The Wilis for his life, she was practically stumbling.
She dropped the roses at the Queen's feet, and I thought she was going to fall down. Then she just flipped into this frantic jump sequence like "I'm not gonna let this happen!"
Tag adds "I noticed a couple of things about that video. The Queen of The Wilis held some spikey twigs out, pointing her commands at them, and they weren't flowers like in the other versions.
I did a quick search and those are Myrtle branches, symbolizing remembrance, but also are used in love magick according to Harold, an herbalist in Romania.
Myrtle is  used for protection, and maybe that's why Giselle gives Albrecht Myrtle flowers when she comes from the grave.
But the mean Queen is using it to condemn him to remember Giselle all his life. Its power can be for good or ill.
Remember Clementine? Where the Myrtle boughs entwine? What I loved about this Russian ending was that she really disappeared into a hedge of leaves.
Like in the original folk story. She disappeared into the plants, leaving Albrecht holding one flower to remember her by." 
Here is the video that the students ultimately choose to learn the choreography for their performance:
If you were to go to Youtube you would see several like this, with other ballet stars.
Have you seen a traditional ballet like Giselle, The Nutcracker, or Swan Lake?